I LOVE LOVE - AHHHHHHH. nothing makes you content like the love of someone you love. sometimes i just stare at Mr Glitter, smile and purr like a kitten. not a bad effort considering we have been together for almost 17years.
it's no wonder i get so excited about Love Day ... all my pressies for my specials were sent out yesterday.our local little post office must love me. they were all looking pretty cute i must say. here's alittle sneaky preview...
a few of my fave things - glitter,spray glue,gold paint,paper heart doilies and candy hearts.
Confession time. Mr Glitter and my goodself won't be heading out to dinner tomorrow night because i have to get 2 fillings. i'm quite shattered really. when the appointment was made, the receptionist said
'' ok so you're all booked in for the 14th .'' i looked at her in total disbelief and replied
'' but that's Valentines Day.'' she looked at me like i requested her left kidney on a plate. clearly not a romantic. so dinner has been booked for another night [lest i be a numb mouth slobbering,drooling mess, which does not a romantic mood create]
but on the upside we are sharing our dinner with wonderful friends, so there will be giggles and champagne and more giggles.
Here are some more gorgeous Love Day inspired goodies that i've discovered during my cyber travels. a groovey little collection if i do say so myself.
Firstly - alittle cupcake action from mycakedecorating.com.au
pic from mycakedecorating.com.au
how gorgeous are these little sugar infused delights ?
the full tutorial is just 1 click away - go on do it.
And now something for the feet.
My gorgeous friend Penny Adams from
P.S I Love You
recently brought some amazing shoes to my attention. the designer is Charlotte Olympia and WOW I'M SQUEALING WITH GIRLY DELIGHT.
Ladies meet Delphine in all her glory..
pic from Charlotte Olympia.
your feet can adopt Delphine by clicking here...
How cute are these little heart wands from
hearthandmade.co.uk
pic from hearthandmade.co.uk
these are perfect to help your little ones celebrate Love Day. they'd also work out beautifuly with glitter.
click here for very easy to follow instructions.
Time to tease the tastebuds again.
these raspberry filled pastry hearts look devine, i found them over at bluebird.notes
pic from bluebird.notes.
here's the link - please note there are no instructions but we sisters of the glitterhood are clever enough not to need them.
In keeping with happy tastebuds - these are going to be made here at Glitter HQ. Hungry Happenings have shared mozzarella filled hearts with roasted red pepper pesto - M MMMMMM.
pic from hungry happenings.
click and bake and create my pretties....nomm nomm nomm
This is 1 of my fave finds for Love Day. my mind is racing with ideas and easier ways to create this heart effect. I JUST ADORE THIS BALLOON HEART from Studio DIY.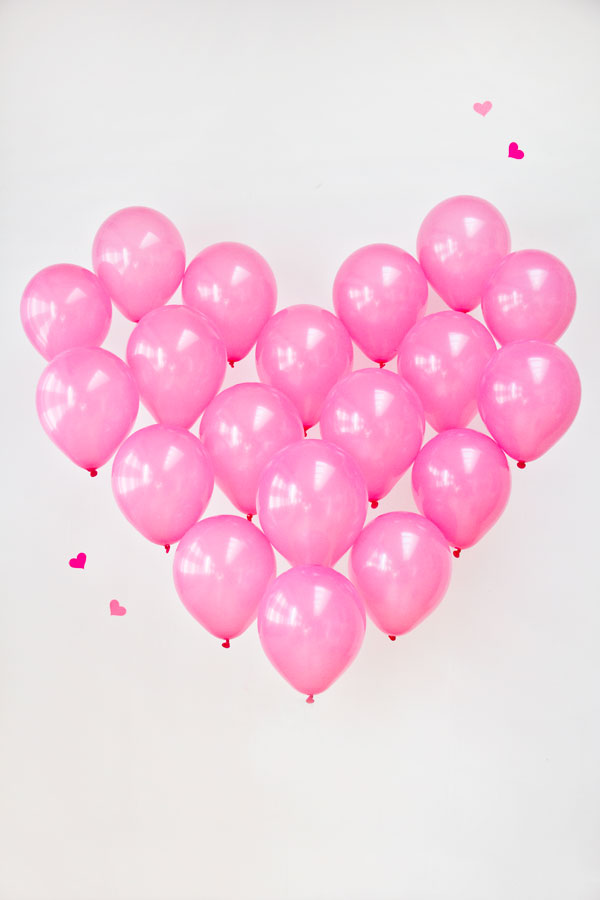 picfrom studio diy.
how devine would this look as a wall decoration ? somepeople are very creative. this blog has wonderful projects and ideas.
full tutorial and some pretty pics - here...have fun.
More tasty treats [there is definately a pattern forming here] come from another of my fave foodie blogs - spicyicecream.com.au.
say hello to - Raspberry Ricotta Doughnuts. i'm licking my screen about now...
pic from spicyicecream.
ohh little fruit filled balls of fried dough - I LOVE THEE..click and nomm.
thank the glitter gods that Mr Glitter does not have a sweet tooth. i am going to make these little babies so watch this space.
Meanwhile over at veryculinary.com a very clever person created this masterpiece.
pic from veryculinary.com
recipie and very easy to follow instructions - here...
i love the WOW factor of this cake. i've seen it done in a cupcake with a single heart. i think it would take alittle practise but the results speak for themselves. you could use any shape cookie cutter and color combination to suit any theme, easter, christmas and for my American buddies thanksgiving and helloween.
More cute yummie treats from
Confetti Fair
via Pinterest.
pic from confetti fair via pinterest.
Bite sized pancakes layed with sliced strawbs and whipped cream, pop a skewer through to secure the layers. drizzle with maple syrup if desired...yummmmm..
Those who know me are well aware of my slight obsession with candy conversation hearts. that being said, let me just say that when i found this wrapping paper from
Papier D'Amour
there were squeals.
pic from papier d'amour.
just a couple of clicks and it's all yours....
I would like to share with you a few of my fave love images and love quotes. all of the following pics i found on Pinterest.
One last funny find to share - from thisiswhyimbroke.com
pic from this is why i'm broke.
all this halarity could be yours just by clicking here....
Well my glittery lovebirds that's all from Glitter HQ.
however you are spending Love Day may it be doing what you love with whom you love.
Kisses Of Glitter
Taneith
xxxx